GCI – Global Citizenship Investment
ECONOMIC CITIZENSHIP OVER MINISTRY OF FORREIGN AFAIRS VS CITIZENSHIP BY INVESTMENT PROGRAM
Several countries have adopted provisions that allow the acquisition of citizenship on the basis of an investment and/or a direct contribution to the state as a means of development of the country. For Example In Serbia, Art. 19 of the Serbian Citizenship Act states that the government can reward foreign persons with citizenship in the event of extraordinary merit. This may take various forms, including economic ones, and can include capital contribution or other economic benefit brought to Serbia. However, citizenship is not granted on the basis of capital contribution alone. The foreign investor must make an extraordinary contribution alongside his investment, such as bringing new technologies to the country or creating a substantial number of new jobs.
Countries that have the comparable paragraphs, such as Albania, Switzerland, Austria, Croatia, Bulgaria, Macedonia, Slovenia, Ukraine and others, offer this opportunity for special, selected persons, which GCI, among other things, seeks worldwide and presents to the government. The same applies to the search for economic diplomats, which we seek by mandate for different countries.
The classic Citizenship by Investment Program, which offers individual countries, is for ALL people who fulfils these requirements of the respective country. Here can you also get from the individual embassy in the country, information. Whereas many embassy's, know nothing about the individual laws of the Ministry of Foreign Affairs.
For graduates, highly skilled workers, athletes, entrepreneurs and artists, Serbia, Croatia, Macedonia, Armenia, Austria, Switzerland, Slovenia, Albania and Ukraine offers a relatively easy path to resident status and eventually acquiring citizenship. Thanks to its international treaties and naturalisation options, these countries are the only in Europe where you become eligible to apply for citizenship by being a foreigner of interest, bypassing the minimum years of mandatory residency.
EUROPEAN UNION CITIZENSHIP AND PASSPORT FACTS
We need to signal that second citizenship and passport scams can incur, and would like to add our comments on the new commercial line products within this market – EU citizenship and passport from such countries as Latvia, Lithuania, Germany, Belgium, Switzerland or others. Even if they are too good to be real, this kind of tricks are common and misleading the customer from the right ones. There are some certain facts which might help you in recognising the fakes right away.
An increasing number of people from less fortunate or unstable countries are dreaming in obtaining another citizenship which can lead them to a better image and life, visa-free travels and opportunity expansions. Together with this fact, there is several numbers of websites which are promising to offer a second citizenship for an European country
Only Malta are among European countries where you can obtain citizenship through economic citizenship programs. Austria on the other hand is giving you the chance to invest in the country welfare and obtain Austrian citizenship and passport without permanent residence requirements, but you have to make the investment before you apply for naturalization and still there is no guarantee you will be granted with their citizenship. Considering that there is no clear statutory requirement for the investment amount, still the recommended one is around 2-3 millions Euro. These will not be considered as passive investments in governmental bonds or personal real estate and should only bring real innovations to the country. Another very important matter is that dual citizenship is not allowed and the program is not encouraged or promoted by the government. Considering this, it can be really surprising to discover that you can get a Swiss or Belgian passport for a little over than EUR 30,000 with processing time of no more than 2-3 months. That is very clear a scam and you should stay away from such offers.
Citizenship by repatriation
However, the repatriation (citizenship by descent) is one of the quickest method to gain passport currently. This path is based on elements of the Slovenia, Bulgaria and for example Romania citizenship laws, making the process quicker and more transparent for those eligible.
The foreigner must provide evidence that either his direct relative (one of the parents, grandparents or great-grandparents) is (or was) of nationality from the Country, or the applicant has been adopted by a citizen under the conditions of full adoption. No language requirements, no obligation to relinquish one's current nationality.
As a dedicated team of immigration lawyers, we guarantee the confidentiality and protection of personal data, as well as assisting you with:
• Consultation on the relevant requirements;
• Obtaining documentation proving your Country origin;
• Collection, clarifying, and assembling of necessary paperwork;
• Requests for the archive research on your behalf;
• Applying for citizenship by investment;
BELGIUM SECOND CITIZENSHIP AND PASSPORT
As a simple example, if you are fancying the idea of having a citizenship in a European country, let`s say in Belgium – please have a closer look at Belgian residence and citizenship specific laws. Since April 2008, dual citizenship is allowed in this country so there is no need to renounce to your origin citizenship if you will apply for this new one.
You can be naturalized as a Belgian citizen only after 3 (three) continuous years residence in Belgium and you will be entitle to a permanent residence permit in this country (EU residence permit), which can ensure the right of free movement and residence throughout all EU/EEA countries, with permit stays up to 90 days in any Schengen zone.
To be qualified for this residence, the applicant should have certain and specific ties to Belgium, personal or business. This can lead to separate and delicate legal procedures which can be approached separate for each individual. Technical basic procedure is to obtain a long-stay residence visa after your arrival and mandatory registration to the local authorities must be done within 8 days, in this way you will get the temporary residence permit (mauve card) valid for 3 months. After having a fix address and a regular income, you can apply for a foreigner identity card in order to obtain EU residence permit (blue card).
Only after three years of residence in Belgium, you are entitled to be naturalized as a citizen of Belgium. The nationality declaration can only be done and signed in front of the registrar in the applicant`s municipality in Belgium without any waving rules. This declaration cannot be conducted by a Belgian embassy or consulate.
The file will be managed and processed by the Service des Naturalisations and the national House of Representatives (Chambre des Representants), which may request further investigations, if needed. The moment when you receive your citizenship is only after your naturalization is published by law in the Moniteur belge – the official journal for national legislature.
Keep in mind that you need to provide lots of personal documents duly translated and legalized such as birth certificate, marriage/divorce certificate, police record, financial status docs, medical certificate and fingerprints will be also collected. It`s quite hard to imagine how all these above steps can be done in a legal way without providing the necessary paperwork and especially without personal presence in the country at least from time to time.
Please note that there are no such as economic citizenship or citizenship-by-investment programs in Belgium, which would allow you to bypass the above mentioned residency requirements. Your presence will be mandatory to perform each formality with the assigned authorities and all requested documents must be submitted in original. You can find on the Internet special proposals for passports, but without naturalization certificate obtained prior passport issuance, which means it is totally an illegal document. You must be aware that getting a passport through an illegal document or procedure can trigger significant problems with the law by having very serious implications on long term.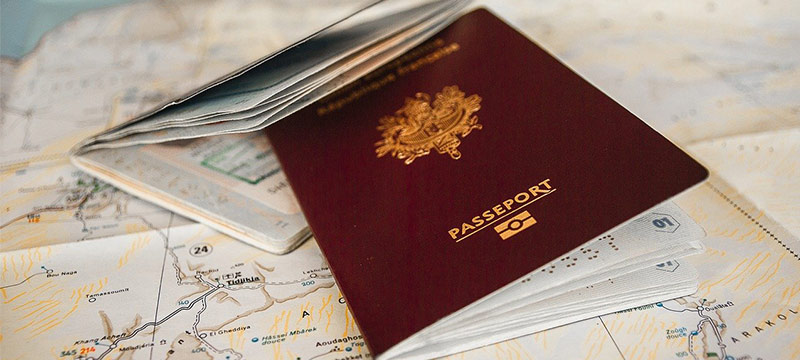 PASSPORTS AND CITIZENSHIP DESCRIPTION
A passport is the term for the personal identification and travel document for international use and is issued by a sovereign State or a United Nations (UN) organization. Only passports which are issued on the basis of a person`s citizenship are baring interest and usage purpose.
The right to have a passport is given by obtaining the citizenship. Non-citizen passports and other passports issued to non-citizens are generally illegal or useless, certain exceptions exists such as retiree residence permits in Panama, which are legal but of very limited use. Other exceptions can include diplomatic passports issued to non-citizens, UN and refugee passports and certain travel documents issued by international organizations or individual States.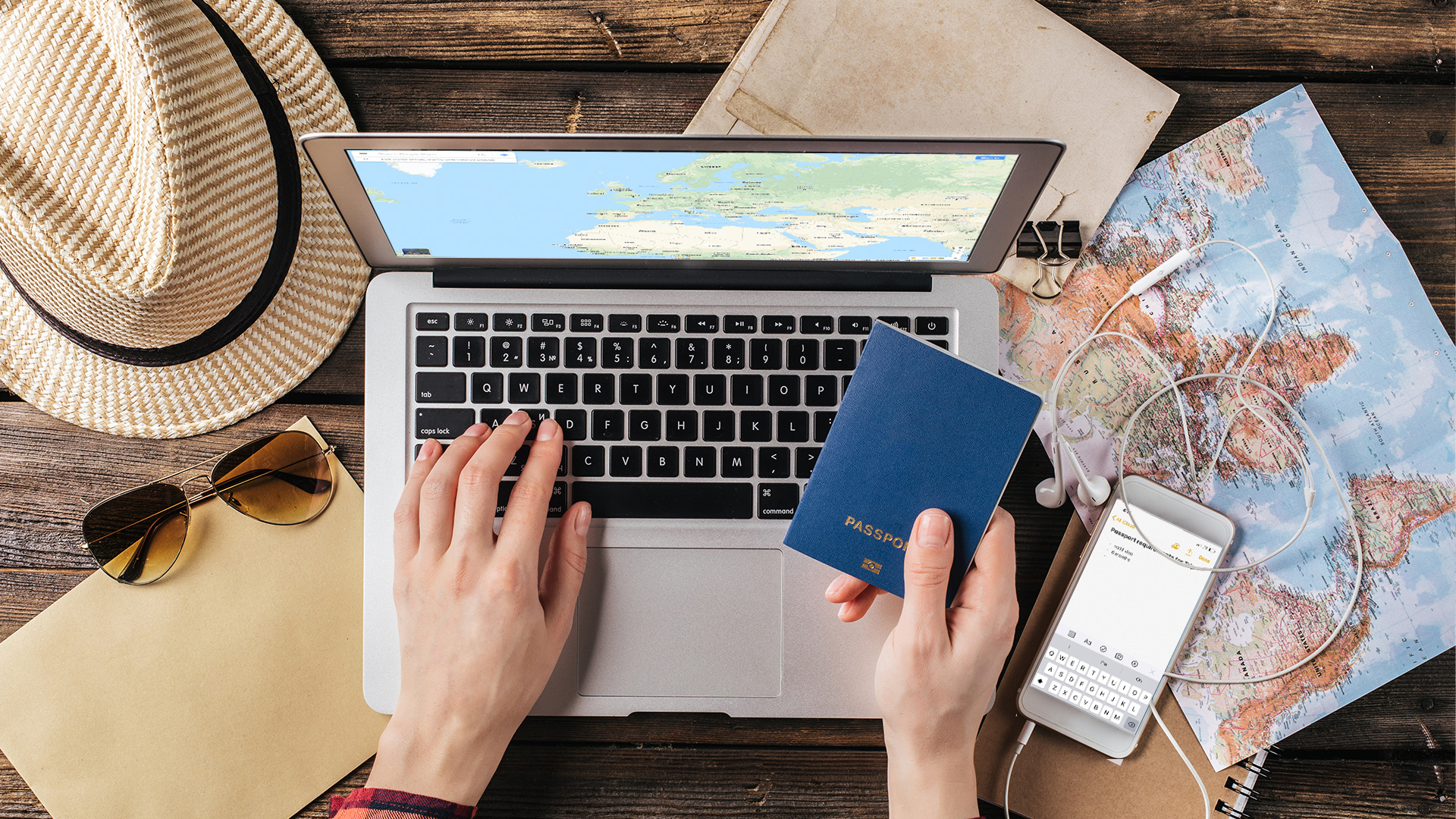 EUROPEAN CITIZENSHIP AND PASSPORT
The general rules and laws of foreign nationals are quite similar in all European countries. There are small differences and particular notes for each country referring to stateless persons, refugees or for persons having close ties with the country, who can apply in some cases for citizenship without any prior residence requirement, subject to proof and documentary evidence of ancestry, ethnicity, marriage and family.
The qualifying number of years of residence can also differ from country to country and a substantial strictly physical presence is required during that period, beside sufficient knowledge of the country`s official language and proof of the financial status.
Additionally, it is very important to know that a number of countries do not accept dual citizenship, meaning that you would have to relinquish your current citizenship before or following acquisition of the second one. Here is a general situation:
Austria: Official citizenship-by-investment program is still in power and a permanent residence in the country during 10 years is required. Dual citizenship is NOT allowed.
Belgium: compulsory 3 years of residence, dual citizenship is allowed.
Bulgaria: 5 years of residence, dual citizenship is recognized, but one the foreigner obtains Bulgarian citizenship, he is requested to renounce to their origin nationality
Cyprus: mandatory 5 accumulated years of residence in the last 8 years period, dual citizenship allowed.
Czech Republic: mandatory 5 years of residence, dual citizenship is NOT allowed.
Denmark: mandatory 9 years of residence, dual citizenship is NOT allowed.
Estonia: mandatory 5 years of residence, dual citizenship is NOT allowed.
Finland: mandatory 6 years of residence, dual citizenship is allowed.
France: mandatory 5 years of residence, dual citizenship is allowed.
Germany: mandatory 8 years of residence, dual citizenship is NOT allowed.
Greece: mandatory 10 years of residence, dual citizenship is allowed.
Hungary: mandatory 8 years, dual citizenship is allowed.
Iceland: mandatory 7 years, dual citizenship is allowed.
Ireland: cancelled its citizenship-by-investment program in June 2001. Now a mandatory permanent residence in the country between 4 and 8 years is required. Dual citizenship is allowed.
Italy: mandatory 10 years of residence, dual citizenship is allowed.
Latvia: mandatory 5 years of residence, dual citizenship is NOT allowed.
Lithuania: Note that there is no formal citizenship-by-investment program in Lithuania, but current legislation gives similar opportunities like Austria. Mandatory 10 years of residence are required and dual citizenship is NOT allowed.
Luxembourg: mandatory 7 years of residence, dual citizenship is allowed.
Malta: mandatory 5 years of residence, dual citizenship is allowed.
Netherlands: mandatory 5 years of residence, dual citizenship is NOT allowed.
Norway: mandatory 7 of the last 10 years residence, dual citizenship is NOT allowed.
Poland: mandatory 3 years of residence, dual citizenship is NOT allowed.
Portugal: mandatory 10 years of residence, dual citizenship is allowed.
Romania: mandatory 5 years of residence, dual citizenship is allowed.
Slovakia: Citizenship-by-investment program is similar to Austrian one and legal stipulated, but there is no established practice. Mandatory 8 years of residence are required and dual citizenship is allowed.
Slovenia: mandatory 10 years of residence, dual citizenship is allowed.
Spain: mandatory 10 years of residence are required. Exceptions can be nationals from former Spanish colonies such as Latin American countries and Philippines. For them the mandatory period is only for 2 years and dual citizenship is allowed.
Sweden: mandatory 5 years of residence, dual citizenship is allowed.
Switzerland: mandatory 12 years of residence, dual citizenship is allowed.
United Kingdom: mandatory 5 years of residence, dual citizenship is allowed.