CITIZENSHIP PACIFIC PROGRAM
OVERVIEW
The Vanuatu Honorary Citizenship (Development Support Program) is endorsed and guaranteed by the president of Vanuatu and was fully ratified on December 2016. The objective of the Program is to create local jobs, stimulate the economy and keep the national budget balanced. Vanuatu Citizenship Program is superfast and family friendly – the best offer for a family having 2 children and you may get your Vanuatu passport within 30 days.
Sitting just between New Zealand and Australia, Vanuatu has been voted several times the happiest place on the planet. The tropical chain of Vanuatu islands in the Pacific Ocean has no military at all, Vanuatu is peaceful country despite its immense cultural diversity (over 100 languages are spoken). We will guide you through the whole submitting process for the Citizenship Program Vanuatu.
HOW TO APPLY FOR CITIZENSHIP IN VANUATU?
To apply for Citizenship Program Vanuatu applicants must be at least 18 years of age, be of a good character with no criminal record, and have good health. An applicant may apply together with his or her spouse and dependent children, and, in some cases, dependant elderly parents or grandparents.
The process of applying for citizenship in Vanuatu is rigorous and requires diligent preparation in order to gather all the information needed. Application timelines can vary and be difficult to predict, although they usually depend on how easily an applicant can access the required documentation, as well as the complexity of the application as a whole.
The process may be simplified into the following steps:
WHY BECOME A CITIZEN OF VANUATU?
We suggest the Citizenship Program Vanuatu will offer our customers a lot of benefits.
Citizenship for life, with the right to live and work in the country

The time frame of precessing application is withwithin 30 days

Visa-free travel to 129 countries and territories, including the Schengen Area (EU), the United Kingdom, Hong Kong, and Singapore

Tax friendly environment with no personal or corporate income tax, no death duties, no capital gains tax

Dual citizenship is permitted

Life in an economically, legally, and socially stable democratic Westminster system of government with English Style Judiciary and Legal system

Life in a tropical paradise, with appealing lifestyle and retirement options

Low residency requirement

Sophisticated banking system that respects the "privacy" of their citizens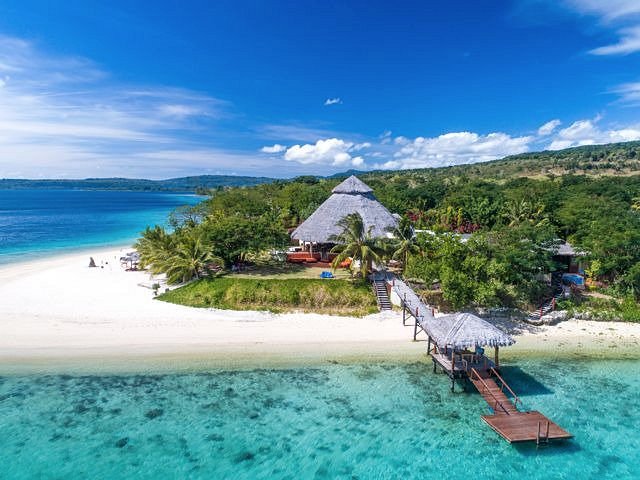 Vanuatu has the highest Happy Planet Index Score outside of the Americas. People living in Vanuatu have greater well-being than those living in Japan. Happiness has become a part of the national brand of the Republic of Vanuatu. The capital city of Vanuatu is Port Vila located on the island of Efate. Albeit small in size and population (44,000), Port Vila boasts a well-developed banking and financial infrastructure with approximately seven banks serving the international financial industry and a range of highly professional lawyers, accountants and financial advisers including big-name international firms.
The main economic industries in Vanuatu are agriculture, tourism, offshore financial services and cattle. There is also substantial fishing activity. Exports include copra, kava, beef, cocoa and timber. Agriculture provides a living for 65% of the population while tourism brings in much needed foreign exchange. The island nation of Vanuatu is an important offshore financial centre which began in 1971. The offshore financial center of Vanuatu provides the following offshore services to clients from around the globe; the incorporation of offshore companies, Vanuatu trust management, offshore banking, the registrations of ships and vessels and electronic gaming. Vanuatu has also grown popular as a tax haven. Vanuatu can be considered to be one of the tax havens of the world as it provides its clients with tax incentives. Among other factors which make the offshore jurisdiction of Vanuatu a tax haven is the fact that it has banking secrecy laws in place and also provides privacy and confidentiality for its clients. Vanuatu is a favourite destination for travellers wanting a unique tropical destination that is relatively untouched by massive tourism trades.
VANUATU  PASSPORT
Vanuatu passport is issued to citizens of Vanuatu for international travel. As of 1 January 2017, Vanuatuan citizens had visa-free or visa on arrival access to 129 countries and territories, ranking the Vanuatuan passport 40th in terms of travel freedom according to the Henley visa restrictions index. Vanuatu signed a mutual visa waiver agreement with Schengen Area countries on 28 May 2015. A mutual visa waiver agreement was signed with Russia on 20 September 2016 and entered into force on 21 October 2016.